NOVEMBER 9, 2018 @ 8:00 AM – NOVEMBER 15, 2018 @ 5:00 PM
NOVEMBER 9th – 15th, 2018
with James Beard recognized Chef, Chris & Valerie Maher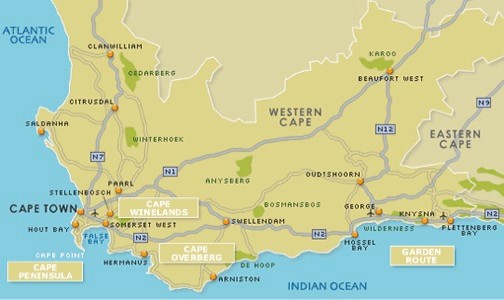 We welcome our students, friends and guests to join us for a week long (6 nights) food and cultural immersion in South Africa. We have reserved an elegant and luxurious private, historic estate which boasts its' own water source and lies in the heart of The Crags – a spectacular part of the Garden Route, situated between the town of Plettenberg Bay and the Stormsriver bridge on the eastern border of the Western Cape, and nestled between the foothills of the Outeniqua mountain range and the Indian Ocean.
We can accommodate a maximum of 12 individuals for the week, which will include multiple cooking classes (with what is available locally and seasonally) and several group outings, with spare time for relaxing or exploring, enjoying the Indian ocean and luxury of the facility where we will be staying, cooking and visiting.
Upon arrival, Chef Chris will have a fabulous welcome dinner prepared for us.
Cooking will be a pleasure in this unique and well-outfitted kitchen and pantry. We will also utilize the outdoor
kitchen when appropriate and Chef, Chris has chosen recipes from across Africa to teach and improvise with.
We will be sourcing local, seasonal ingredients from the area. The local Farmer's Market is on our itinerary where we will choose items to cook with as well as explore and taste the local ingredients.
The walk to the private beach on the estate is a mere 20 minutes (you can also drive to it). The Crags has a uniquely rural character, which blends shrubland, afro-montane forest, farmland, vines, wilderness and African wildlife and fine living.
Relax with a good book by the pool or in one of the other beautiful common areas around the compound.
Some of the most spectacular beaches in the world are within a 10 minute drive, and the town of Plettenberg Bay, with all its fabulous shops and restaurants, is just 20 minutes by car.
We will utilize the BBQ pits on the beach, shaded by big, beautiful trees during our week.
Additional activities (some included some not) for those interested are hiking, bird watching, fishing and whale
watching (seasonal), nearby wild animal sanctuaries (Monkeyland, Tenikwa Cheetah walk, etc) and shopping for local goods.
Guests will enjoy private guest rooms and en-suite bathrooms as the estate has ample space.
Both indoor and outdoor common areas abound and everyone will have space for quiet time or for group gatherings with fantastic views in every direction.
Part of the beauty of the estate is how well it blends wilderness and natural beauty with fine living.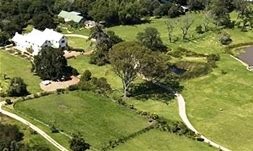 Our last evening together, we will enjoy discussing what we have learned, fallen in love with and what we will take home from our experiences. Let's enjoy our last taste of South Africa together with new friends, memories and recipes!
We also encourage our participants to let us know if there are any particular African recipes they are interested in learning in advance so that Chris may incorporate with his lineup.
Client comment from past trips:
This trip offered just the right blend of hands-on kitchen activity and excursions out in the gorgeous Umbrian countryside.The days were well-planned yet there was room for spontaneity.The accommodations, a charmingly restored historic property surrounded by beautiful grounds and vineyards provided a feeling of relaxation and renewal. We ate wonderfully, authentically, shopped in local markets and just being in the same kitchen with Chef Chris will make you a better cook. – Yvette Wiltgen, Sunshine, Louisiana

"Fantastic. The trip of a lifetime with my daughter. The location was wonderful and even better than I had imagined. The week was well planned with diverse activities including sightseeing, wine-tasting, experiencing a pottery factory, vineyards, olive groves with olive oil tasting and of course wonderful food. Chris is a terrific chef and teacher and Valerie a great organizer. Loved ALL of it and making new friends". – Yvonne Farrell, Denver, Colorado from Umbria 2017 trip
Inclusions:
Six Nights Accommodations
All Meals During Your week
Welcome Dinner
Tours of local producers in the area: Italian Mozzarella producer (yes, there is a strong Italian contingent of in the area – how lucky for us!), local winery, local honey & more…
Hands-on African Cuisine AND one day of Italian Cuisine Cooking Classes with James Beard recognized Chef, Chris Maher
Local Farmers' Market Tour for purchasing some of our ingredients and more…
Getting into South Africa / arrival to our location – closest and easiest is to fly into Cape Town. You should definitely plan to visit Cape Town before or after your week on Plettenberg Bay with us and perhaps any other neighboring areas while you are there. More information and assistance will be provided to guests confirmed for the program.