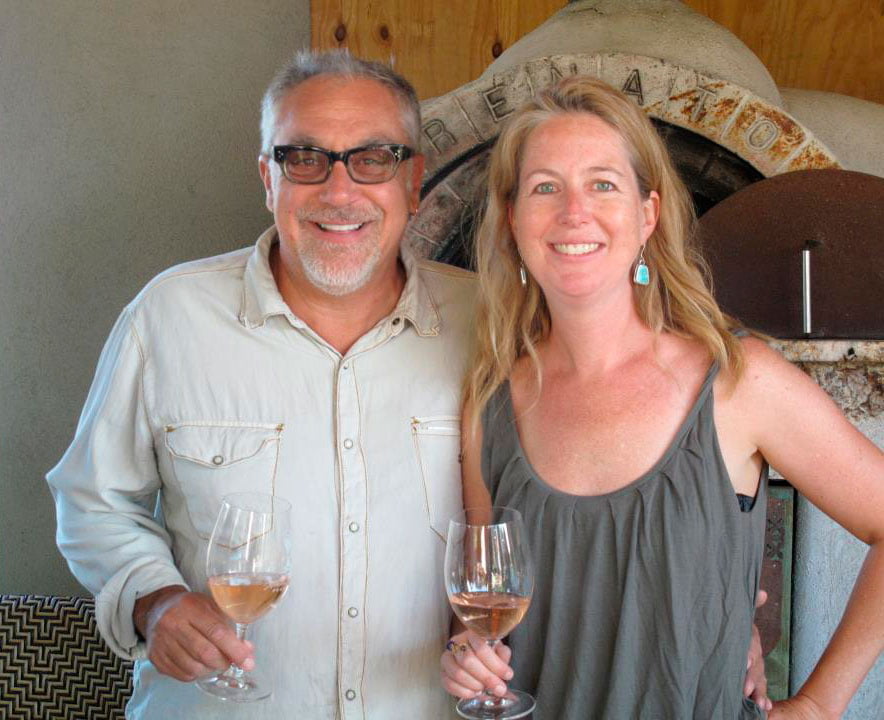 epicurean adventures
A few words about us...
Chef, Chris Maher
Chris started cooking at a very young age, under his mother and grandmother's tutelage, and they were both amazing cooks.  He always loved to cook as he was growing up.  His initial career was not in cooking, but in theater, film and television.
 After college in Toronto, he moved to New York to study acting at the Neighborhood Playhouse School of the Theater and pursued this career path for many years full-time.  While studying in New York, he always cooked for his friends and fellow actors, when none of them could yet afford to go out to restaurants, but loved good food.
 Chris's acting career flourished. He has appeared in 20 feature films and hundreds of episodics over the years - there is a very good chance you have seen him on the screen!  He continued to cook and entertain lavishly on the side and people would always comment that he should do this professionally!
1990 he opened a catering company in Los Angeles and it became so successful that he opened his first restaurant a year later, then opening 2 additional restaurants later that same year.  Chris has cooked for many dignitaries over the years, including George H. W. Bush, Bill Clinton and his holiness, Tenzin Gyatso, the Dalai Lama.  
 Chris discovered Taos back in 1989, while on a short visit from Los Angeles. He was working full time as an Actor and then operated four food businesses, also in L.A. prior to moving to Taos full-time in 1999. He then created a beautiful fine dining restaurant, Momentitos de la Vida, which awarded him 7 consecutive Triple A Four Diamond Awards of Excellence, until he sold the business in 2005. 
 Together he and Valerie created Cooking Studio Taos.  The business has evolved into what it is today, starting from a cooking school and separate food products business (under the brand named for their 2 sons Caleb&Milo).  They sold the food products line in 2014 and now focus full time on the cooking school. They also host special events, a monthly 'Secret Supper' pop up in Taos, private dinners and classes and most recently have grown their culinary travel trips all over Europe, South Africa and more destinations are forthcoming.
 Although his main focus now is the cooking school, culinary travel, his wife, Valerie, and sons, Caleb and Milo, he still continues to appear on the big screen from time to time, when he can squeeze it in between culinary excursions around the globe!
Executive Director, Valerie Maher
When asked about running a full-time business with her husband Valerie explained, "I always wanted to run an inspiring business  and along with Chris's extraordinary cuisine and instruction skills we created a wonderful collaboration allowing us to do what we love while meeting the most incredible people through our endeavors. Also, when I reflect, I was always drawn to working for small, couple – owned businesses in a variety of creative fields." 
In high school, Valerie worked for a fine foods store, owned by a couple from South Africa.  In college, she worked for a glass artist. After graduate school, she worked in a document translation company for a German couple.  Before moving to Taos, she was running the studio of a well-known fine photography artist and his wife in Dallas, Texas.  
Valerie earned a degree in Business Administration and French from the University of Colorado in Boulder, during which time she also studied abroad in France.  Next, she received an International MBA degree from the University of Memphis, again living and working in France.  Along with fluency in French, she has a working knowledge of Italian and is currently learning Spanish.
 In Taos, she handles the day-to-day business operations, marketing and all things that make for a creative, dynamic, successful culinary business with husband, Chris, at Cooking Studio Taos.  "Although it keeps me running in many directions...from growing organic vegetables and raising chickens to selecting the finest ingredients and assembling ideal cooking and dining experiences, I can't imagine a better life for my family and me." 
The addition of their culinary travel excursions has been an added bonus to infuse her educational background with what they do for a living.  Their culinary travel trips align with her passion for great food, travel, meeting people and using her language skills.
Valerie has lived in Taos, NM since 2003 and the couple has a son, Milo, who has grown up in the business and is now lucky enough to travel together as a family to some pretty incredible locations.  In her tiny bit of free time, she loves to hike with friends, horseback ride, ski, read and garden.

pull up a chair
Our story and how it all started
While owning three restaurants in Los Angeles in the 1990s, some of Chris's clients requested that he teach them some of his favorite recipes.  Chris fell in love with teaching and became a very popular teacher in Los Angeles.  After moving full-time to Taos, New Mexico in 1999, Chris owned and operated an amazing fine-dining restaurant, Momentitos de la Vida, which was awarded Four Diamonds by AAA the seven years it was open and was also recognized by the James Beard organization.  He created a beautiful home in the foothills of the Sangre de Cristo mountains, with the intention of teaching here one day, using the European model of teaching in the chef's actual home.  
He met his wife, Valerie, at his former restaurant when she was visiting and after their son, Milo, was born, he decided to take a break from the fast-paced intensity of the restaurant world. They started a food products company and also started operating the cooking school full time. As they organically grew both businesses, Chris and Valerie decided it was time to put all of their energy into one or the other, and they both loved the cooking school, events and culinary travel side and sold the food products line. This was a wonderful collaboration between them with Chef Chris's food and high-end events and Valerie's business background and enthusiasm for growing and developing their passions together.
The addition of the Culinary Travel component developed from their mutual love of travel, meeting people and learning and discovering new things from other cultures and is now such a natural fit to their business.  It has been an added pleasure to host these trips and they are constantly scouting and planning future excursions where they invite their friends and fellow food and travel lovers to join them for interesting and fun experiences around the globe!