join us...
Umbria Culinary Adventure
with James Beard recognized Chef, Chris Maher
Culinary & Cultural Immersion Week in the Countryside of Umbria, Italy
New Dates to be Determined, last trip was in 2021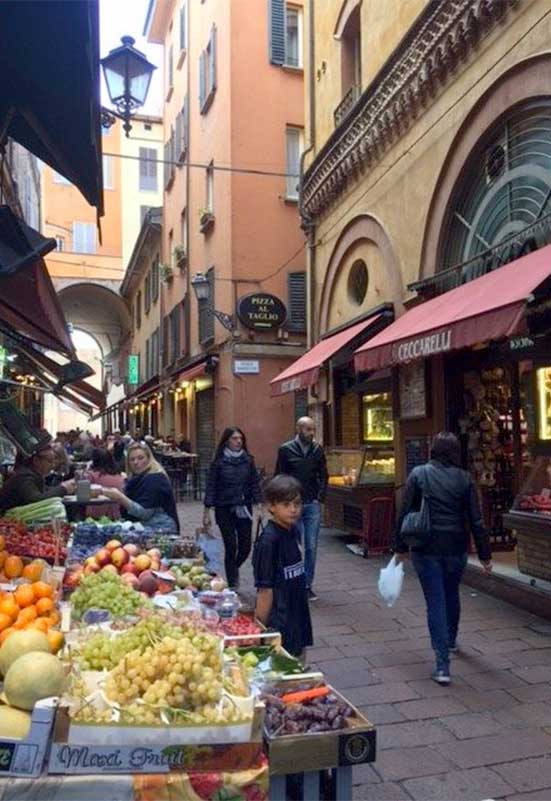 We welcome our students, friends and guests to join us for a week long (6 nights) food and cultural immersion in the Umbrian hills near Todi, Italy.  We have reserved an incredible, private venue on the grounds of one of Umbria's highly acclaimed wineries. The estate is located on a hilltop with amazing 360-degree views of the surrounding hills and towns. Expect a peaceful, scenic and perfect setting for our culinary immersion week. We can accommodate a maximum of 12 people for the week, which will include multiple days of cooking (with what is available locally and seasonally) and a few group outings, with spare time for relaxing or exploring the area on your own. After settling into your room, we will meet for a wine tasting and a briefing of what you have in store for the week, followed by a welcome dinner.
Your home this week will be a beautifully restored stone monastery located in the hills of Umbria outside of the town of Todi, which can be seen in the distance. The rooms are beautifully restored and have private baths. Some rooms can be shared by two couples if desired. The home is filled with antiques and family furniture and art. The outdoor spaces are beautiful and include a pool, surrounded by olive trees and perfect for walking.
The estate boasts a renovated 13th century monastery and has a gorgeous kitchen facility where we will be conducting our cooking classes. Umbria is nestled next to Tuscany in central Italy. Landlocked, it relies on pork for most of its classic preparations, and its pork butchers are said to be the best in Italy: every scrap of the pig is put to good use, and specialties like Guanciale (the salted and cured meat from the pig's cheek) are tossed into pasta sauces and pots of fava beans or peas. And the region's aromatic black truffles scent many dishes, from delicate polentas to savory cheese breads.
The kitchen is beautiful and perfect for our classes. Each morning, 2 students along with the chef will prepare breakfast for the group. Free time after this for the group prior to meeting up again for the day's activities and preparations / learning of the recipes. On cooking days, we will enjoy a lighter, al fresco lunch and have an evening meal of the recipes we have created together on the evenings of the class days.
Group excursions:  one day, we will visit Deruta, Italy for their farmer's market and continue on to one of the finest creators of Italian Deruta.  Francesco Sberna worked for two decades in contact of the most important masters of Deruta of the twentieth century, then in 1959 he founded a small workshop that's today one of the most important factories of Deruta.  Sberna  creates prestigious objects for house and kitchen.  Both shapes and patterns are inspired by traditional motifs but their colors and designs are tied to fashion and contemporary art.  This will be followed by a beautiful, delicious lunch at an authentic, local restaurant.  Later that afternoon we will visit a nearby historic, medieval town (Orvieto) with a local guide.  At the end of our excursion day, we will sit to dinner prepared by Chef Chris Maher.

Guest Support​
We do everything we can to make your travels as fun and rewarding as possible!

Local Immersion
When we introduce you to a country and it's foods we take pride in establishing a link for you to the people and the soul of the place.
Family Friendly
We are a family that cooks, travels, and explores life together. Our invitation to you is to join us and find inspiration and delight whether you are traveling solo, with a friend, loved one, or a group. 
Get Culinary Travel Updates
"Travel changes you. As you move through this life and this world you change things slightly, you leave marks behind, however small. And in return, life—and travel—leaves marks on you." – Anthony Bourdain