join us...
Croatia
with James Beard recognized Chef, Chris Maher
Culinary & Cultural Immersion Week on the Dalmatian Island of Brac, Croatia
Past Excursion: September 20 - September 26, 2021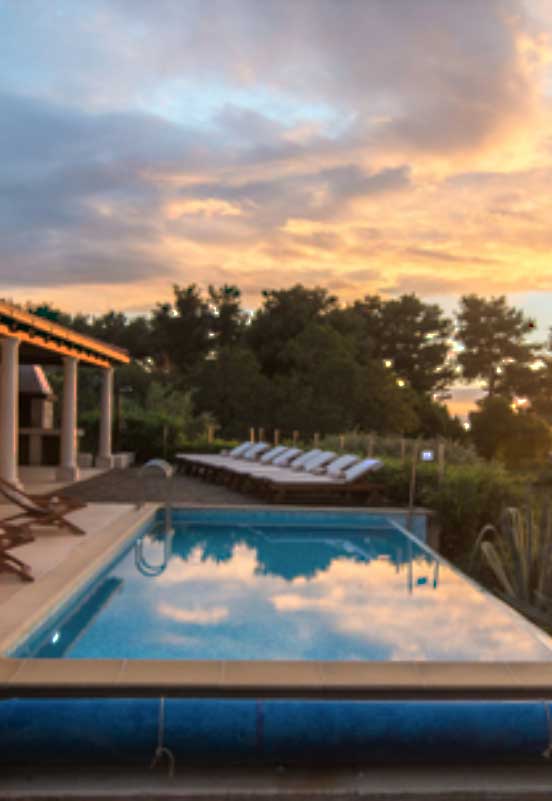 We welcome our students, friends and guests to join us for a week-long (7 days / 6 nights) food, wine and cultural immersion on the Dalmatian island of Brac. This island is across the water from Split and is known as the island of beauty and nature. Our location gives us ample opportunities for also sightseeing and cultural excursions there, while allowing us the tranquility and pace of the island. We can accommodate a maximum of 12 people for the week, which will include multiple days of cooking (with what is available locally and seasonally) and several group outings, with spare time for relaxing, enjoying the beautiful villa and exploring the area on your own, if you wish.
All our guests will be staying together in an incredible home with a private beach and a working, organic vegetable 'farmette'. The locations we scout in advance to see in person and ultimately choose for our culinary trips are always unique and luxurious and are located in non-touristy areas. Each bedroom has a unique feel and layout with an en-suite bathroom. Our standard is double occupancy, but we make exceptions as needed for singles sharing a room (2 beds) and location dependent, we can usually accommodate singles in a private room, for a minimal additional fee.
The villa boasts 2 working kitchens, both quite luxurious and functional. In addition there is an outdoor grill and wood burning oven, all which will make our cooking portions pleasurable and delicious! Croatian cuisine is unique – it borrows much from Italy on the west side and Hungary and Eastern European influences. We will only be using local meaats and fish, usually caught that same day! So fresh and with the garden, we are set to experience a flavorable and healthy week.
About Brac
 This island is rich with cultural and historical heritage, dating back to pre-historic times. The cuisine is delicious and definitely has Mediterranean influences, in particular to nearby Italy as well as Eastern European influences. This lends to a unique and tasty cuisine and we can't wait to learn and taste more with you! The water and beaches are magnificent in this area. We found the locals to be so hospitable and welcoming when we visited this past September and can't wait to be back here together!

Guest Support​
We do everything we can to make your travels as fun and rewarding as possible!

Local Immersion
When we introduce you to a country and it's foods we take pride in establishing a link for you to the people and the soul of the place.
Family Friendly
We are a family that cooks, travels, and explores life together. Our invitation to you is to join us and find inspiration and delight whether you are traveling solo, with a friend, loved one, or a group. 
Get Culinary Travel Updates
"Travel changes you. As you move through this life and this world you change things slightly, you leave marks behind, however small. And in return, life—and travel—leaves marks on you." – Anthony Bourdain